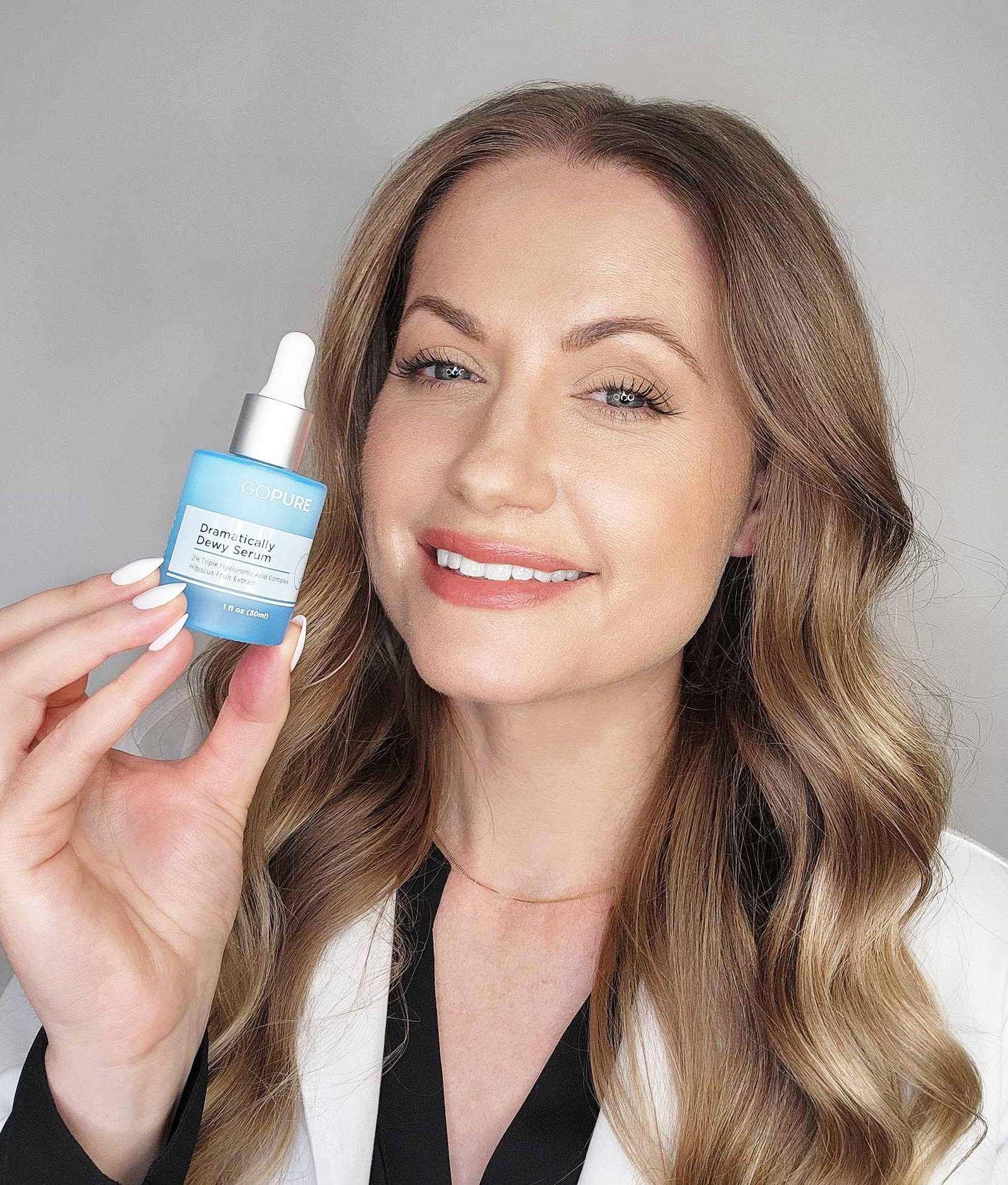 Head of Education for goPure Beauty, Licensed Esthetician
"My goal as an educator is to make skincare approachable, fun, and effective. If I can help every woman really enjoy their skincare routine and level-up their results by teaching simple tips and tricks that boost their confidence (and glow), I have done my job. I want them to know they are worth those few minutes each day to care for their skin"
#1 PRO Tip:
Consistency over perfection. Strive to be consistent in your routine, and start with what you will do regularly and build your routine from there. That's when you'll really see results.
Favorite goPure Product:
The 10% Niacinamde Booster is an essential in my routine. It plays well with all of my skincare, and it has visibly changed my skin! I think anyone and everyone could benefit from these magical unicorn tears.
Elevate your routine and your results, while being guided by a licensed skincare expert in these fun live events
Skincare tips, tricks, masterclasses and more! Shop and learn at the same time.
Join the conversation and connect with other goPure skincare VIPs.
Get limited-time exclusive products and discounts. Plus, we have amazing giveaways every time!
Don't miss a beat. Sign up for sneak peaks and reminders about our events!